On May 17, 2022, EURAXESS-AM Mobility Day on "EU programs supporting researchers' mobility and career development" was organized at the National Academy of Sciences of Armenia (NAS RA), within EC funded EURAXESS-Armenia project. The event was organized by International Grants Support Department (IGSD) of the NAS RA, EURAXESS Bridge Head Organization (BHO), in cooperation with Scientific and Innovation Partnership Assistance Center (SIPAC) and the European Commission.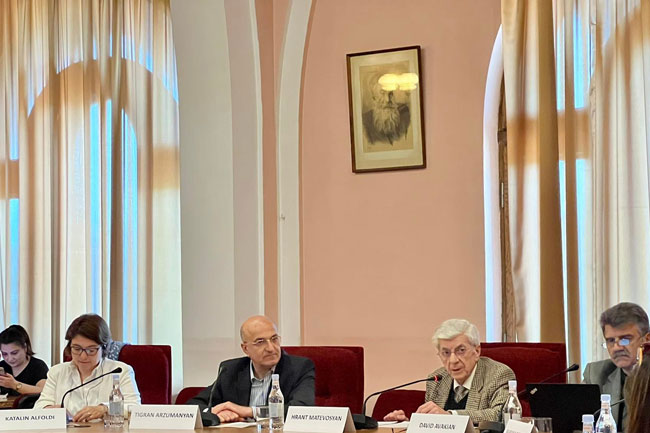 The main objective of the event was to present to the Armenian research community opportunities for international mobility and career development under various EU programmes.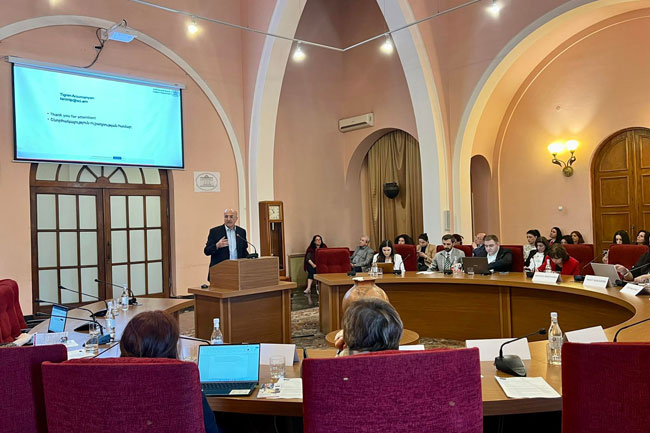 Mr. Tigran ARZUMANYAN, Head of IGSD NAS RA, opened the event and welcomed the participants. The keynote welcome speeches were delivered by Mr. Hrant MATEVOSYAN, Vice-President of NAS RA, Ms. Silvia BOJINOVA, ENP Team Leader, Directorate-General for Research and Innovation (DG R&I), European Commission, and Mr. David AVAKIAN, International Cooperation Officer, EU Delegation to Armenia.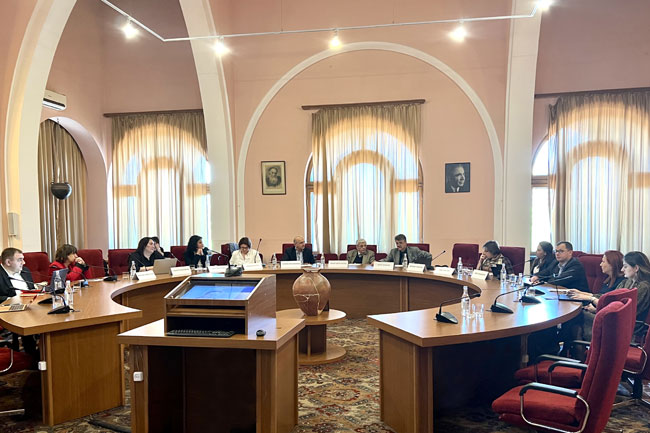 The full-day event agenda included presentations on EU funded programmes and initiatives, such as EURAXESS, Horizon Europe, Marie Skłodowska-Curie Actions (MSCA), DAAD, COST, Erasmus+, as well as national programmes supporting mobility and international cooperation. One of the sessions was devoted to testimonials from three Armenian successful MSCA Individual/Postdoctoral Fellowship applicants, who shared information on their projects, application experience and provided tips for potential applicants.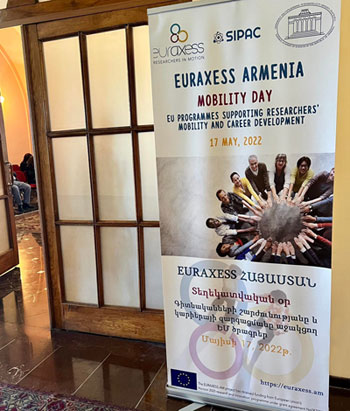 The event was marked by participation of invited speakers - Ms. Cristina GÓMEZ, Spanish EURAXESS BHO representative/MSCA National Contact Point, and Ms. Katalin ALFOLDI, Policy Officer, COST Association.
The event has raised high interest among Armenian research community and was attended by around 100 participants.